Resources
Living With COPD
Tips for remembering to take your COPD meds
Tips for remembering to take your COPD meds
05/02/2018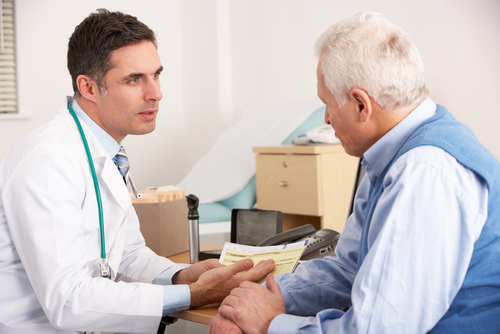 As you may now know, having COPD means taking a number of medications to help reduce any attacks or flare-ups. When you were first diagnosed with COPD, you may have been astounded by the number of medications you had to take, the different kinds of medications (like pills, inhalers, etc.) and the different times that you have to take them.
No matter how apprehensive you were (or still are!) in taking your meds, you'll have to agree that taking them religiously is way better than having a flare-up and ending up stuck in a hospital bed for a few days. If you have a number of different medications and are wondering how to keep up with all the doses, here are some helpful tips for remembering to take your COPD meds.
1. Get to know your medications
Before anything else, it's important to learn about your medications and how they help you. Once you know what a certain medicine does, this knowledge will help motivate you to take your doses and try not to miss them!
2. Use an app!
If you find yourself using your computer or smart phone often, there are a lot of applications (apps) that can massively help remind you to take your medications. There are apps that can record a complete list of your medicines. They also give you the option of receiving pill reminders to take your meds every time. Some apps may even send you reminders to have your prescriptions refilled!
Even if you aren't tech-savvy, a lot of apps can work for you and only need your info to provide you suitable reminders for taking your medications.
3. Good ol' calendar reminders
If you're more of a paper-and-pen person, you may find this method to be more appealing. Simply get a nice calendar (or a notebook planner or organizer) with lots of space and schedule in your pills. Make sure to check each dose off once you've taken it.
4. Use a pill dispenser
If you take a lot of pills, a useful pill dispenser is your best friend! There are a number of pill dispensers that help organize medications. Aside from the most basic ones with several compartments, there are now others that have increased functionalities. Many come in a variety of designs that can accommodate different pills at different time intervals and frequencies. Oh, and some have built in alarm clocks as well! Nice!
5. Pair your drug dose with a daily activity
This is one of the most effective ways to remember to take your meds. Tying your daily dose to an activity in your routine can make for easy recall. Soon enough, you'll notice that drinking your medicine becomes part of your habits or routine. Some good activities that work well with taking medications are just after a meal, after a shower, or before going to bed.
6. Ask help from friends or family
If you live with your spouse or family, it's a great idea to get them involved as well. If other family members take medications too, you can have them remind you to take yours as well! If you have a close friend who takes medications, maybe you can remind each other or have them message you as a reminder. Think of this as having an accountability buddy.
If you need help setting up your reminder system, like a large pill box or using tools like printouts, ask your younger family members. Chances are, they'll be quite eager to help!
A final tip
Always have a list of all your medications, along with the dose, dosing frequency, and what it is for. Keep it in a visible place, like on the fridge door, for easy reference. It's also a good idea to keep a copy in your bag or somewhere easy to access and pick up when going out. This list can be very helpful when going on your check-ups or taking necessary hospital trips.
Also, remember to keep your medications safely stored in a cool, dry place, preferably away from light. Keep them away from extreme temperatures, areas easily accessed by children or pets, or in places where moisture tends to build up.
We hope you find these tips useful for remembering to take your COPD meds!
Do you have additional tips for remembering the next dose? Share them with us in the comments below!