Resources
Food Therapy
3 Healthy COPD Desserts You're Sure to Love
3 Healthy COPD Desserts You're Sure to Love
12/08/2017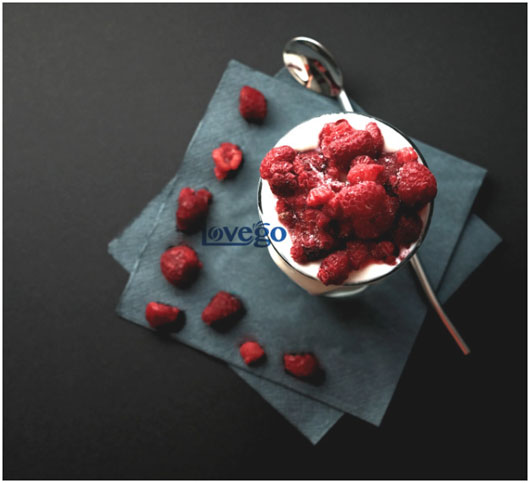 Staying healthy with COPD may mean that you have to change various aspects of your lifestyle. One of these would be your diet.
Aside from upping your intake of fresh, healthy foods like vegetables, fruits and whole grains, you also have to avoid certain foods that are high in sugar and sodium.
Though those with COPD need more energy because of the effort needed in breathing, this doesn't mean that you can start eating foods with empty calories. Empty calories are those from added sugars and solid fats because they provide you with nutrients that aren't really very useful for your body.
Many popular desserts, however, like donuts, cakes, cookies and other pastries count as foods with empty calories. And if you're one with a sweet tooth, trying to avoid these sweets may prove to be heartbreaking!
The good news is that there are desserts you can make that can be both healthy and yummy! Check out these healthy COPD desserts below to start indulging your sweet tooth!
Creamy Choco-Berry Bowls
Aside from being packed with antioxidants, these fruity bowls are sure to satisfy both your health and your sweet cravings!
Ingredients:
● 2-3 cups fresh raspberries, strawberries or blueberries (or a mixture of these)
● 8 ounces low-fat yogurt
● 2 ounces dark chocolate chips
Preparation:
● Fill two bowls with 4 ounces each of yogurt.
● Place fresh fruits on top of the yogurt.
● Place the chocolate chips in a separate microwaveable bowl to melt.
● When melted, top each yogurt fruit bowl with a drizzle of melted chocolate.
● Enjoy!
Banana Nut Ice Cream
Forget about commercial ice cream laden with fat and sugar. This frozen dessert delight is sure to be your next go-to for sweet, cool and nutty stuff.
Ingredients:
● 1 cup of toasted chopped nuts (any nuts of your choice will do – almonds, peanuts, cashews, etc.)
● 5 ripe bananas
● Peanut butter or dark chocolate chips (optional)
Instructions:
● Slice the ripe bananas into half-inch slices.
● Place in a freezer bag and freeze until completely solid.
● When frozen, load the fruit slices into a food processor or blender.
● Blend for about a minute or less until you get a creamy but still a bit frozen texture. Don't overblend as this will cause the frozen bananas to melt.
● Transfer to a bowl and top with chopped nuts. You can also add in some peanut butter or dark chocolate chips if you prefer.
Pumpkin Pie Pudding
This scrumptious dessert contains only half the fat of most other puddings, so there's no need to feel guilty if you want to chomp down more than one cup! Plus, you can also substitute the sugar with calorie-free stevia for an even healthier dessert!
Ingredients:
● 2 large eggs
● 2 cups 2% reduced fat milk
● 1 cup canned pumpkin
● 1/2 cup dark brown sugar or 1 teaspoon liquid stevia
● 1/4 cup cornstarch
● 1/4 teaspoon salt
● 1/4 teaspoon pumpkin-pie spice
Instructions:
● In a saucepan, whisk together sugar/ stevia, milk and cornstarch.
● Boil the mixture for three minutes with constant whisking.
● In a bowl, beat the two eggs.
● Pour about half of the boiled milk mixture into the bowl and mix with the eggs.
● After mixing, pour back the milk-egg mixture into the pan.
● Whisk the mixture continuously while cooking over medium fire for about three minutes or until the mixture becomes thick.
● Remove from heat and stir in the salt, pumpkin and pumpkin pie
● Prepare about six custard cups and evenly place the warm mixture into each.
● Cool and chill for about 30 minutes to an hour, or until the pudding has set.
Having COPD doesn't mean you have to forego all of the sweet stuff! Take your pick from these easy dessert recipes and start whipping them up today! Any info you want to talk with our lovego oxygen concentrator service team, please freely comment below.
Share us the other healthy dessert recipes you know and What do you think about these recipes?